Wounded Blue BBQ & Shooting Competition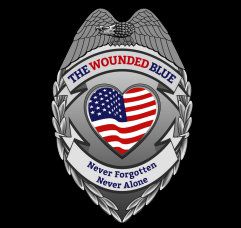 The Wounded Blue and the Utah State FOP invite you to join us next Friday, September 13, at the VIP Lounge of the Gun Vault for the "Wounded Blue Law Enforcement Appreciation BBQ Fundraiser & Shooting Competition." This event will be the launch and initial fundraising push for the Wounded Blue, a new organization whose purpose is to provide support to catastrophically-injured LEOs, which includes resources aimed at suicide prevention and PTSD, among other things.

The event is open for all LEOs and their families. Participants do not need to RSVP and donations are discretionary, but a $20 minimum donation per family would be greatly appreciated! The FOP will be providing its smoker along with smoked chicken, sides, and drinks (until we run out). We will begin serving food at 4pm, however, those that arrive early (3pm) may be treated to a K9 exhibition.

The Wounded Blue Film screening will begin at 6pm inside The Gun Vault, and will also be on a continuous loop outside. There may also be a firearms competition inside the Gun Vault, if enough people enter. In addition, apparel will be sold, with the proceeds going directly back to Wounded Blue.

This should be an extremely well-attended, fun event, open for anyone who supports law enforcement, especially our survivor heroes who are still struggling with their duty-derived injuries.

For any inquiries, please call Bret Rawson, General Counsel of the Utah FOP, at the Nelson Jones PLLC law firm - (801) 981-8779.